Integrated Farming Experiment. Mixed farming systems or integrated farming produce both crops and animals on one farm. This farming system permits wider crop rotations and thus reduces dependence on chemicals, allowing diversification for better risk management.
In this case, I planted different plants in a single area to show to this farmers the efficiency of this method. Through this, they saw that mixing or combining plants in a single bed/area still very and/or reasonably productive.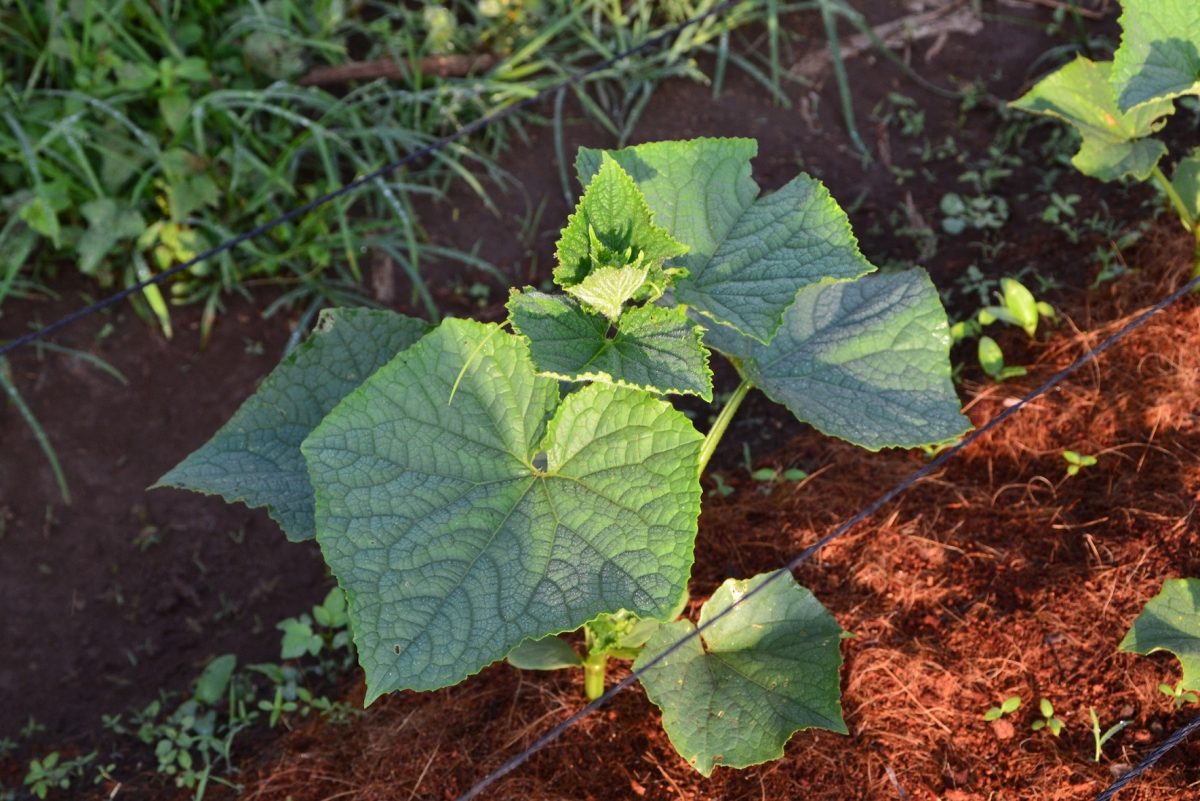 At first, they're very skeptic and some laugh at what I am doing. You know why? Because the farmers in this area are practicing monoculture farming system.
What is Monoculture Farming?
In agriculture, monoculture is the practice of growing one crop species in a field at a time.
And in this area, they're used to growing corn only. And seeing this Integrated Farming Experiment seems like a joke to them.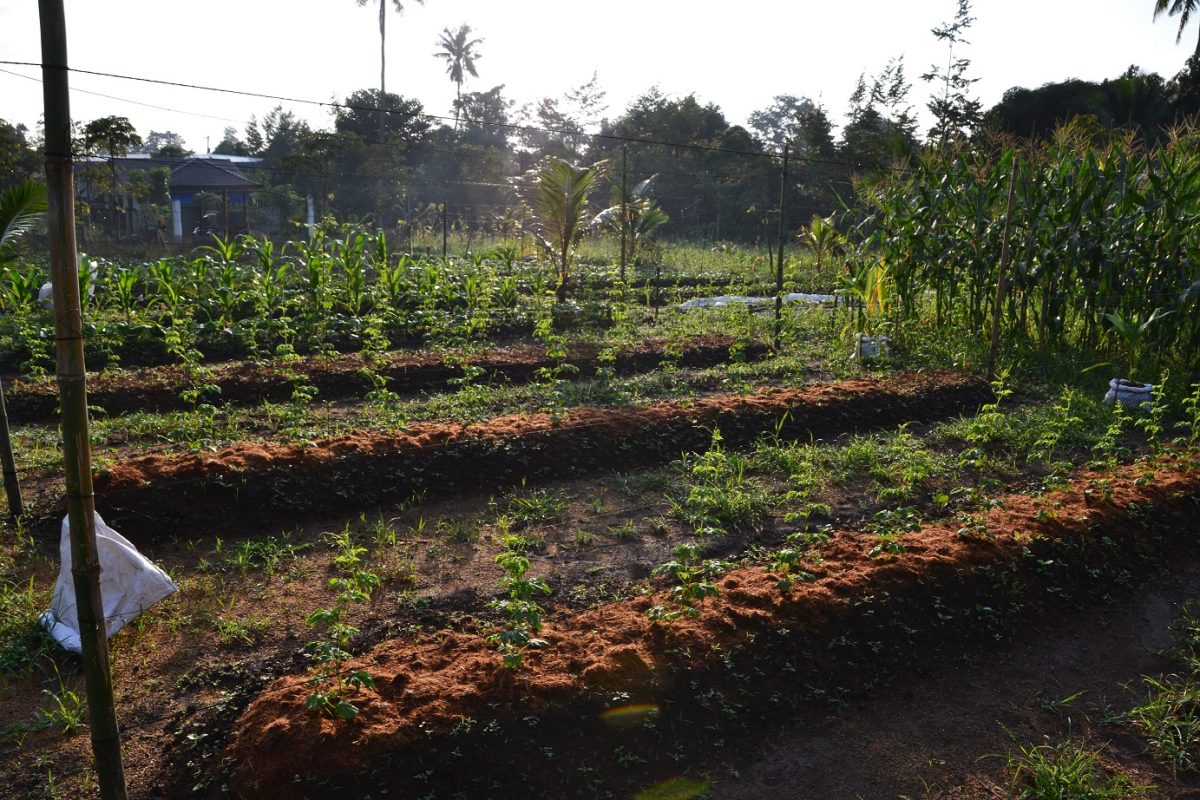 I planted bitter gourd, cucumber, pechay, eggplant, tomato, marigold and of course corn.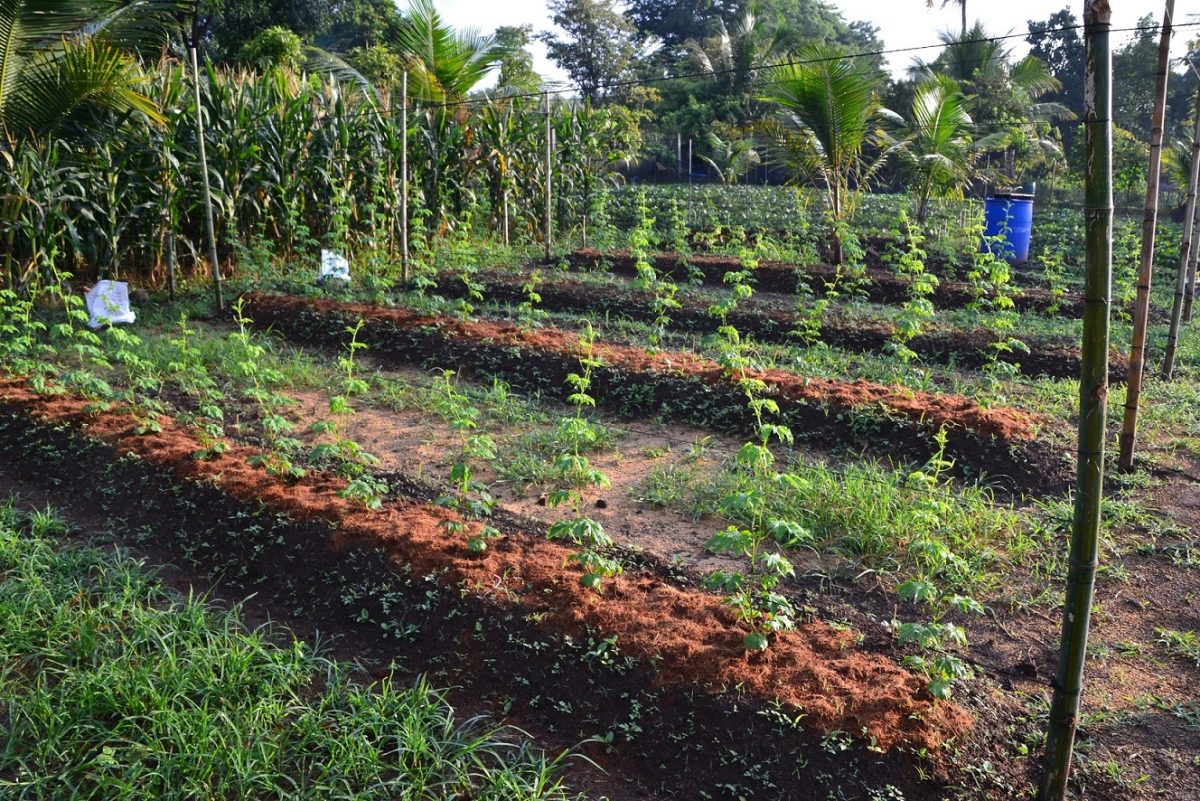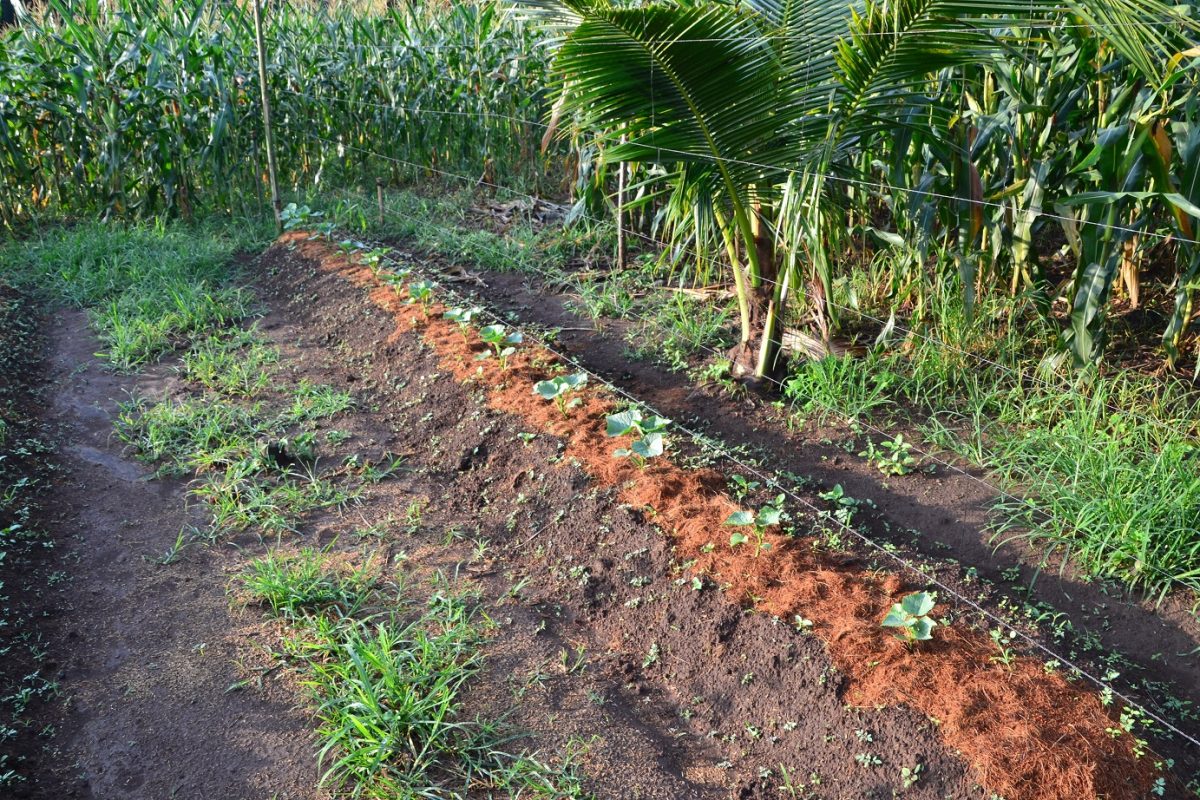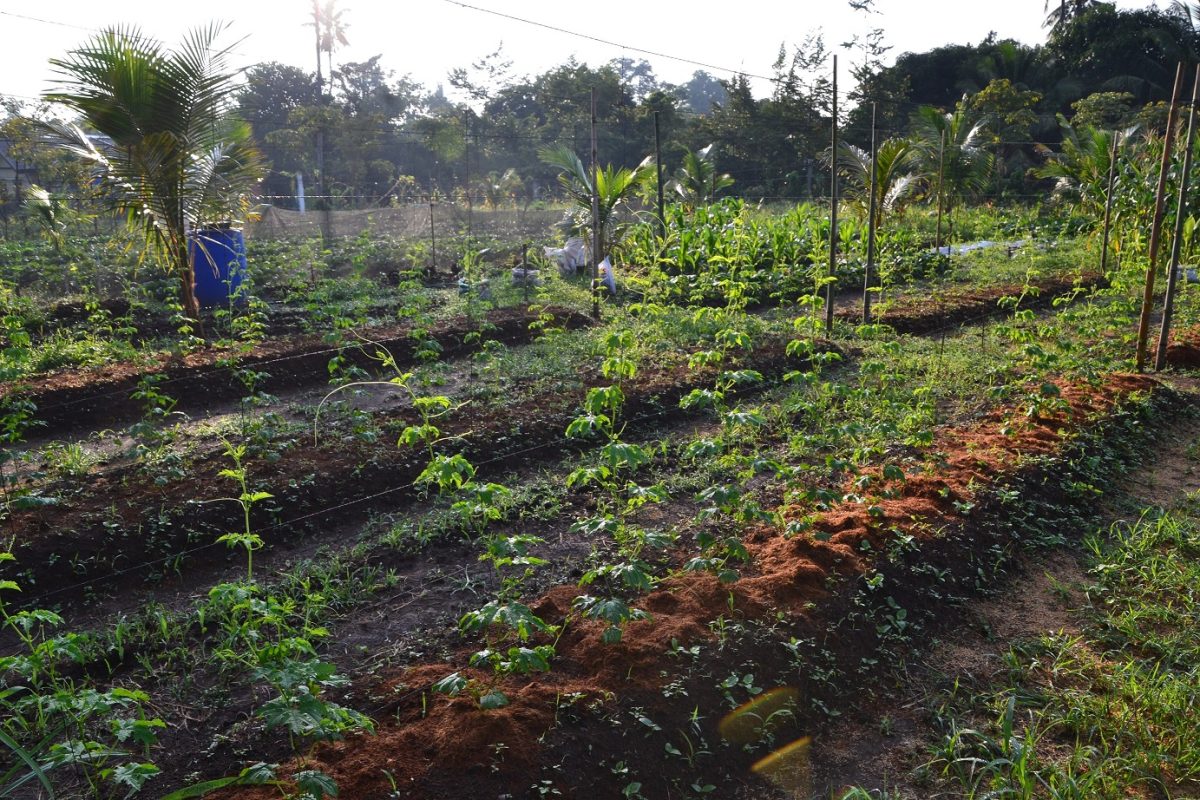 I even planted corn on the spaces between grow beds or in the walkways. To maximize the space available.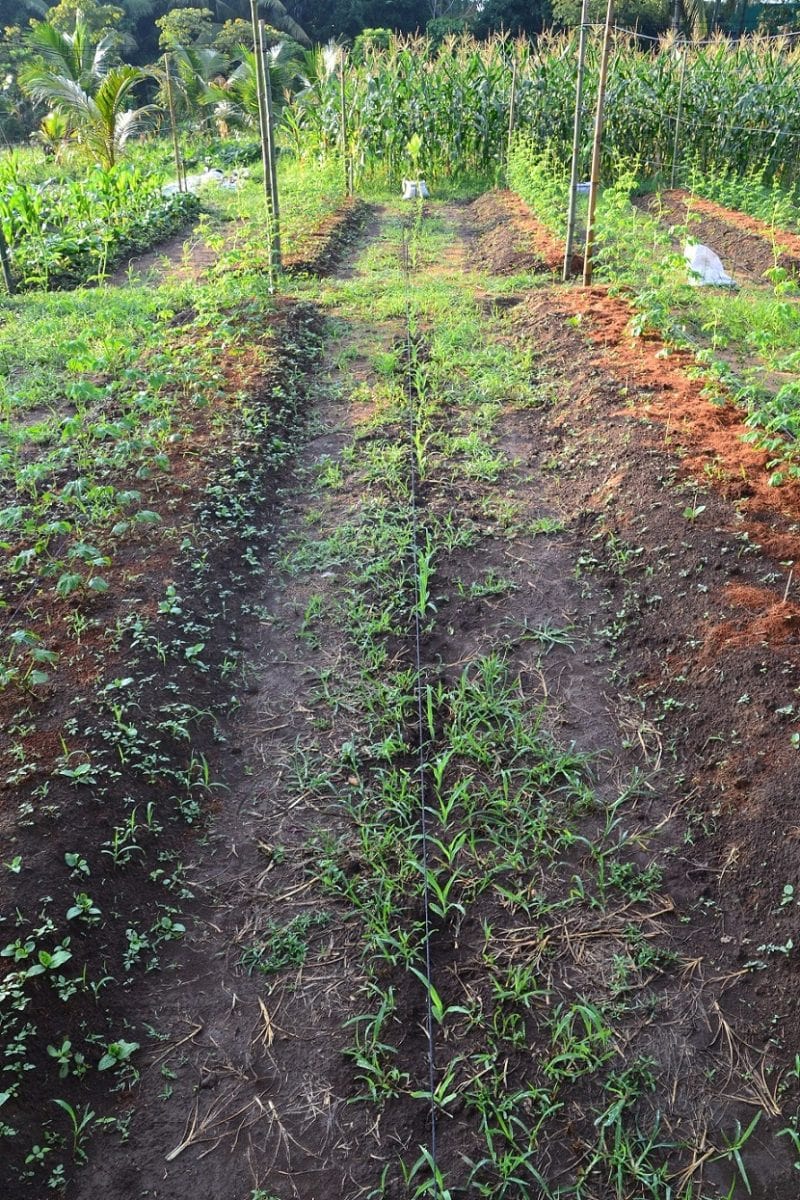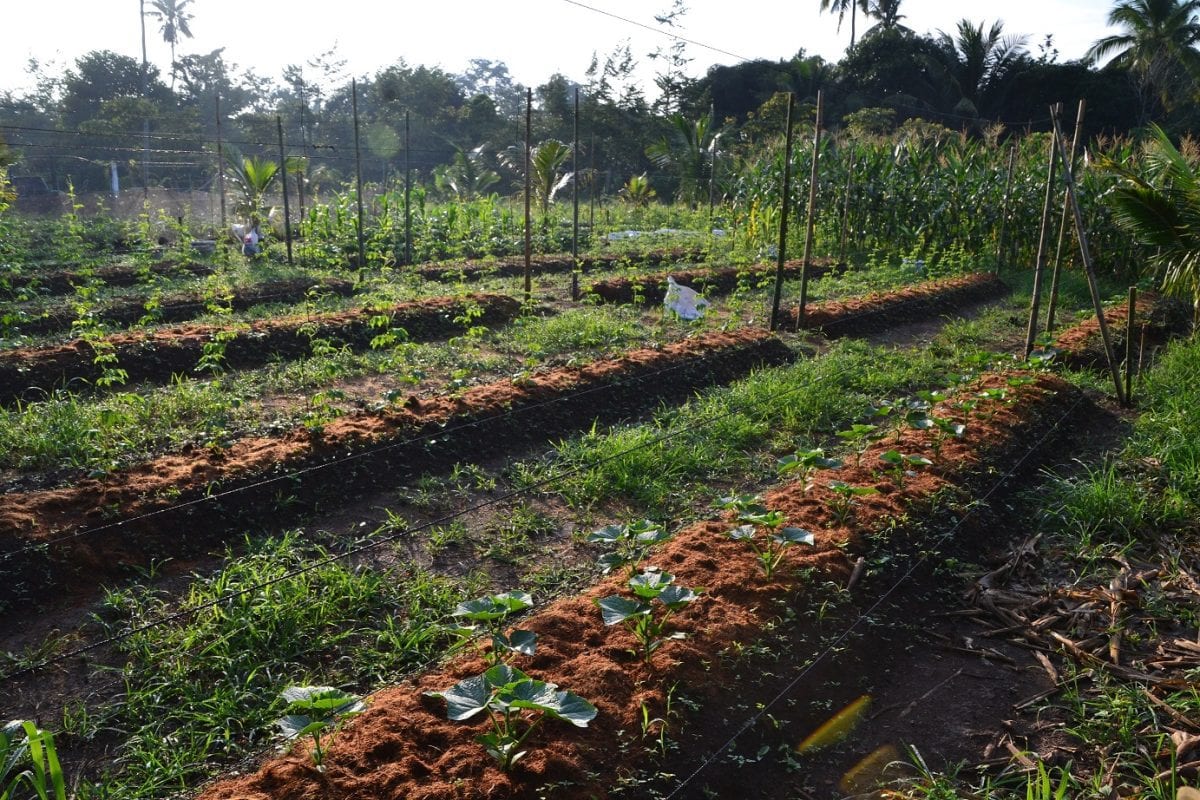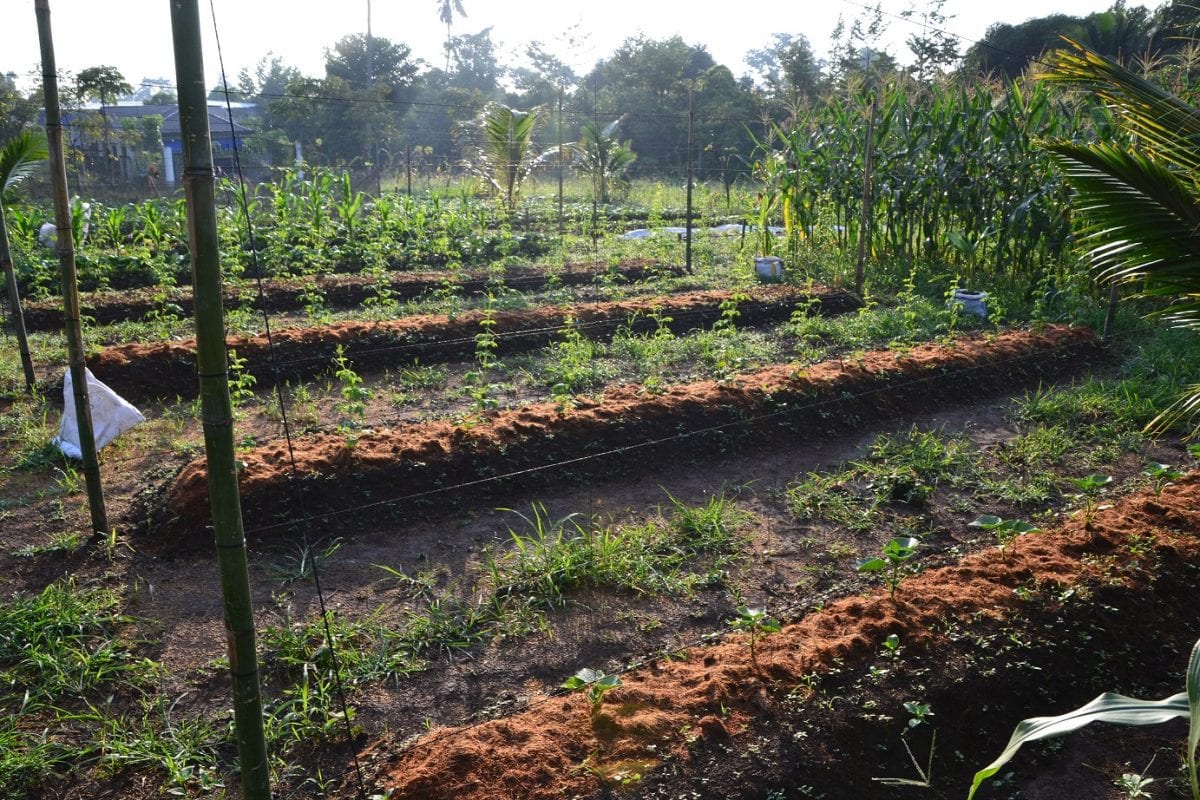 As you can see, this Integrated Farming Experiment, is surrounded by corn field(s).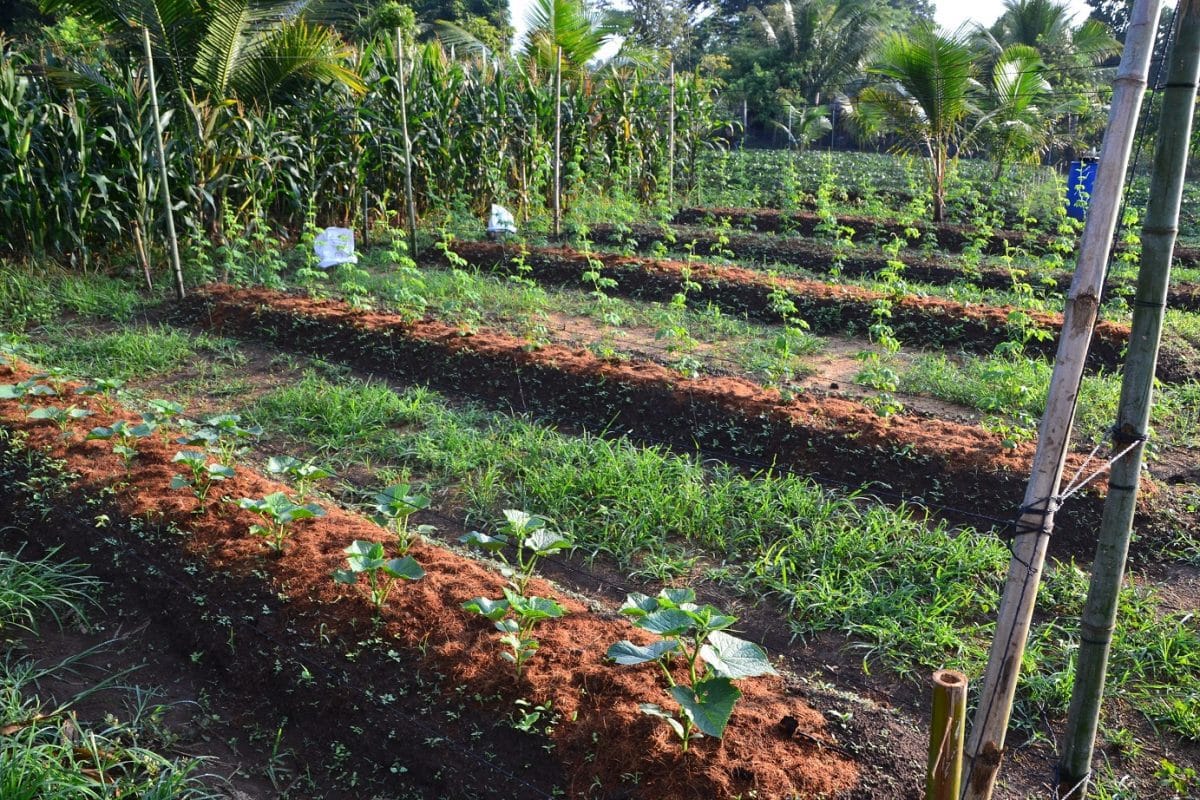 The idea here, is to attract different kinds of beneficial insects and microorganism in the area. And thus promotes better biodiversity. And in return, you'll only need less pesticides and fertilizers in growing plants and crops.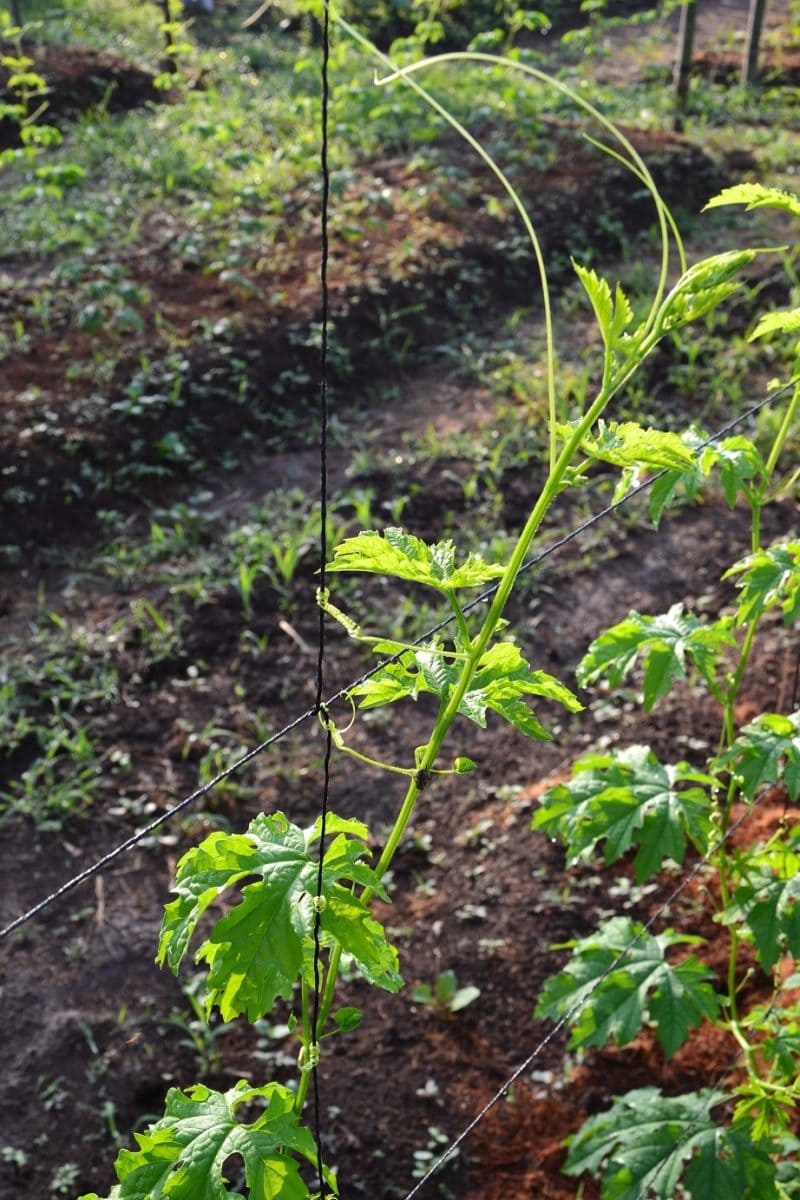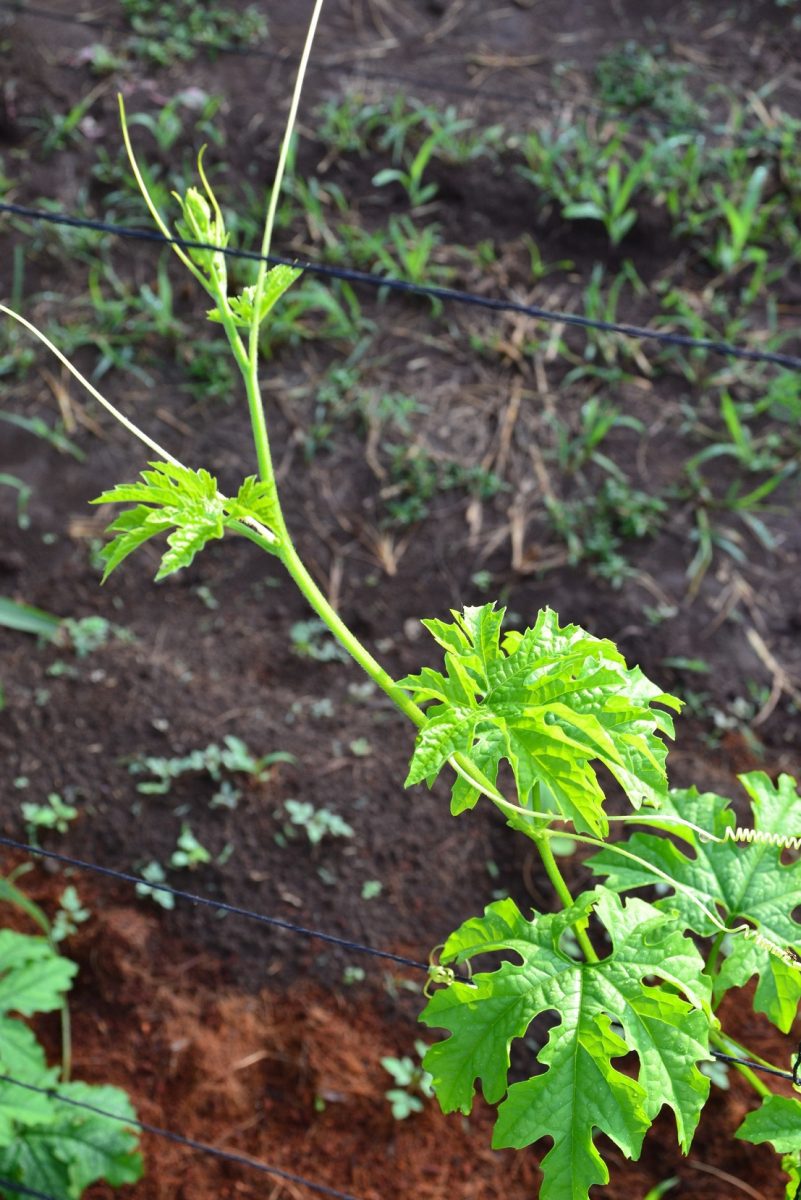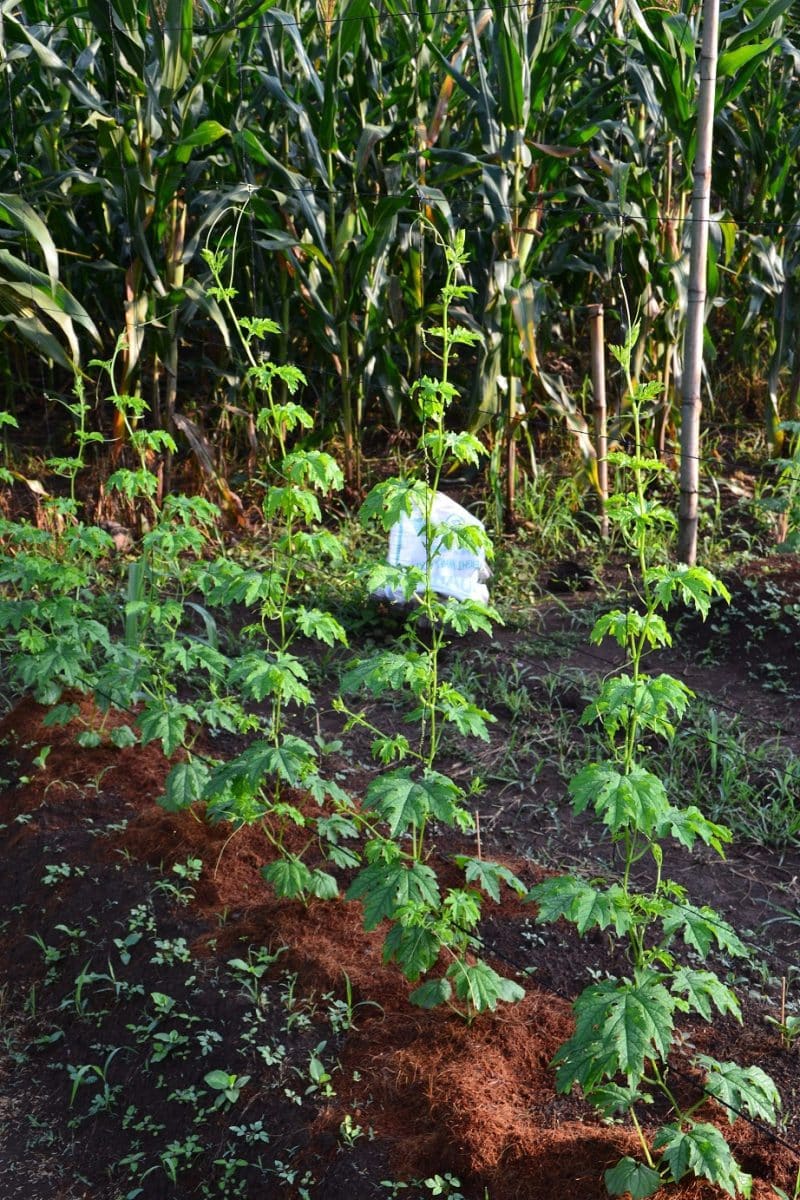 And they slowly realizes that what I've told them is not a BS, because they've witnessed that plants, like this bitter gourd is growing awesome without using pesticides on them. Of course I used FullOn by GrowSwitch as an additive to my foliar regimen. And boom! Farmers in the area, can't hardly believed that there's no pesticides nor fungicides used in this Integrated Farming Experiment.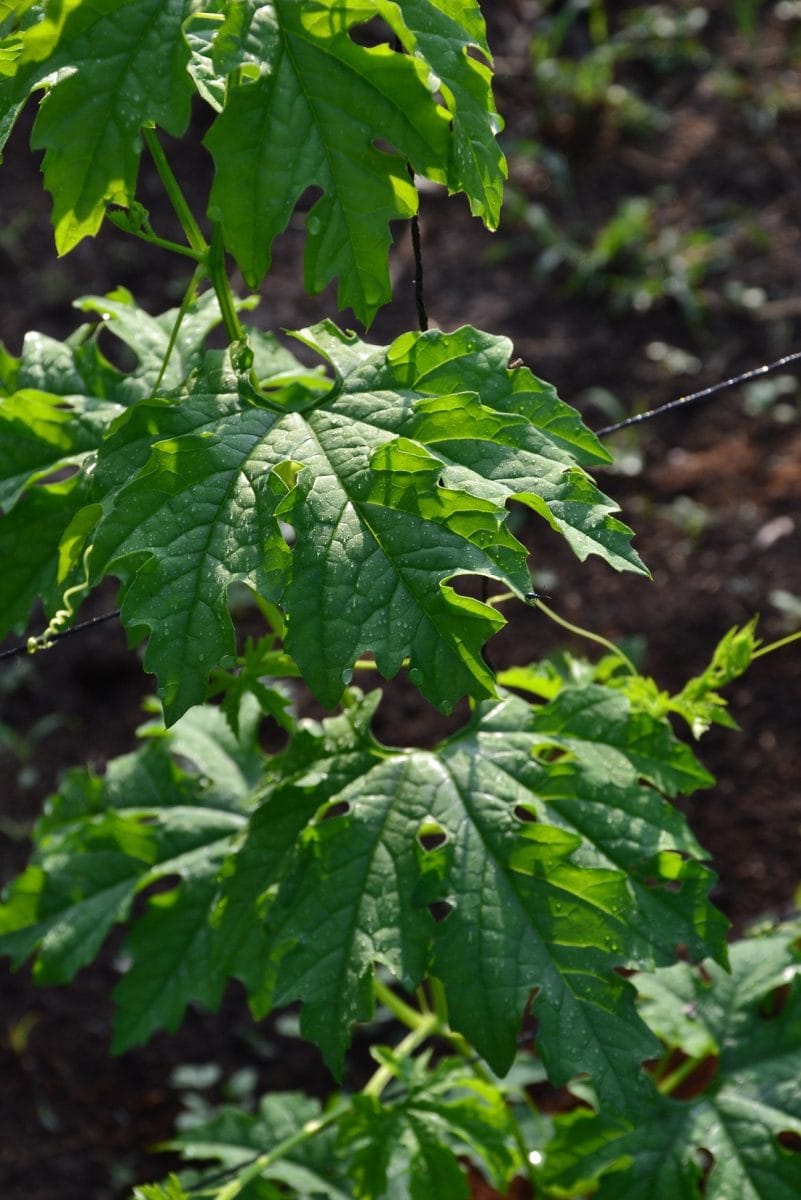 Transition
Now, from me being laugh at is slowly/gradually turning into them taking this idea seriously.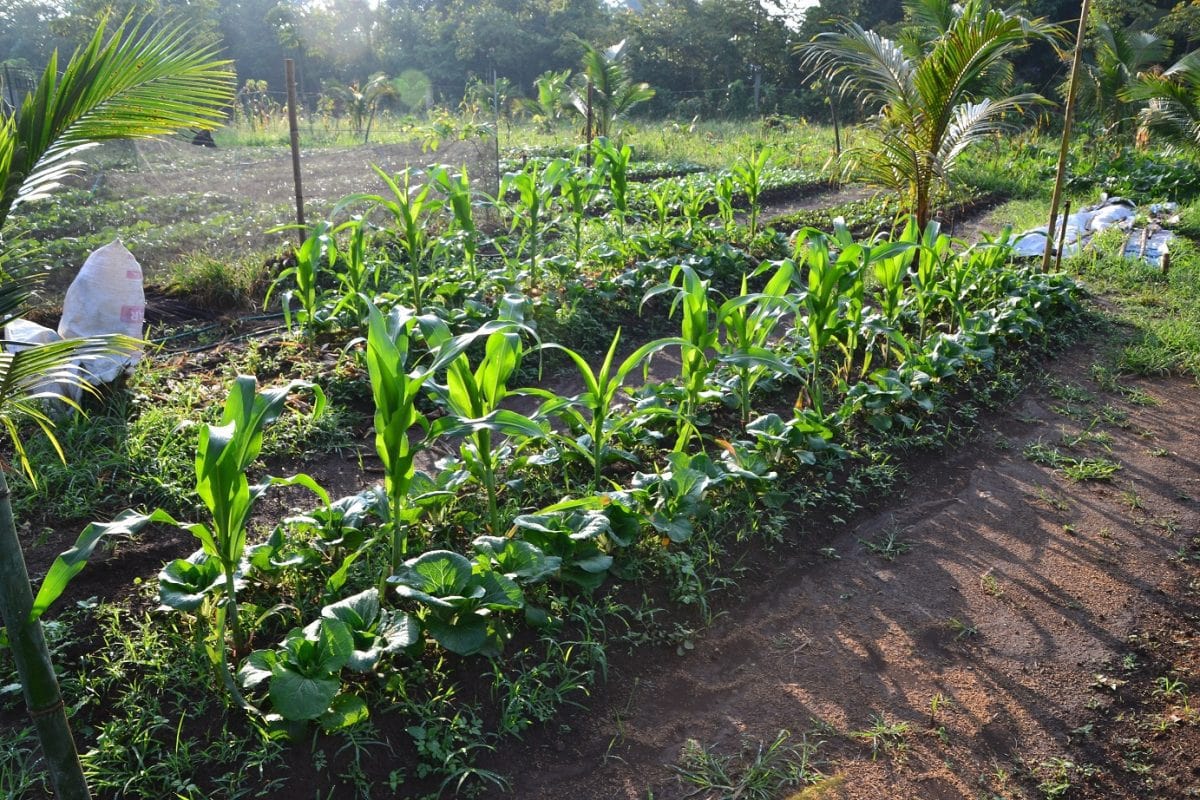 This corn and pechay are planted at the same time. The idea is for a farmer to generate extra income while corns are still at vegetative stage. Since corn needed at least 70-120 days to harvest. And pechay only need at least 30-45 days. And when you combined them or grow them together, you'll generate income through pechay, before the corns switch to flowering or reproductive stage.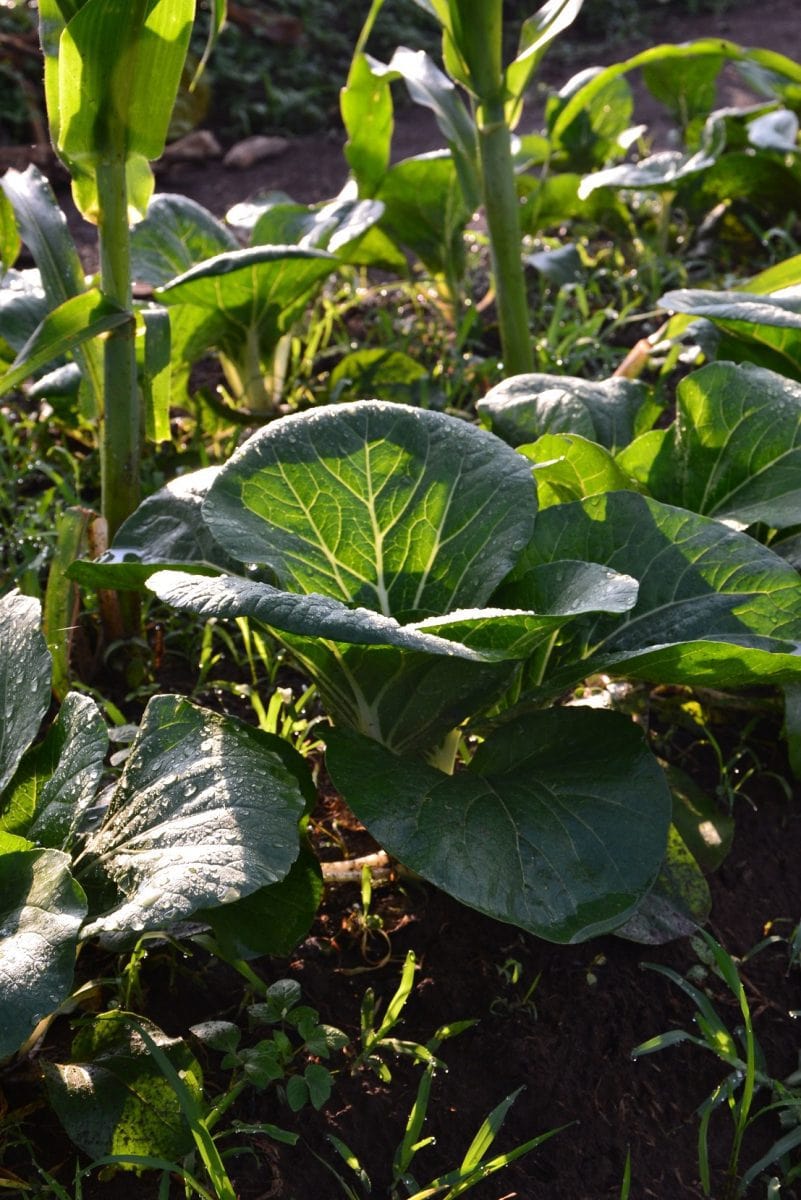 It's more than better, than waiting for 70-120 days without any extra income generated from the same area or farm.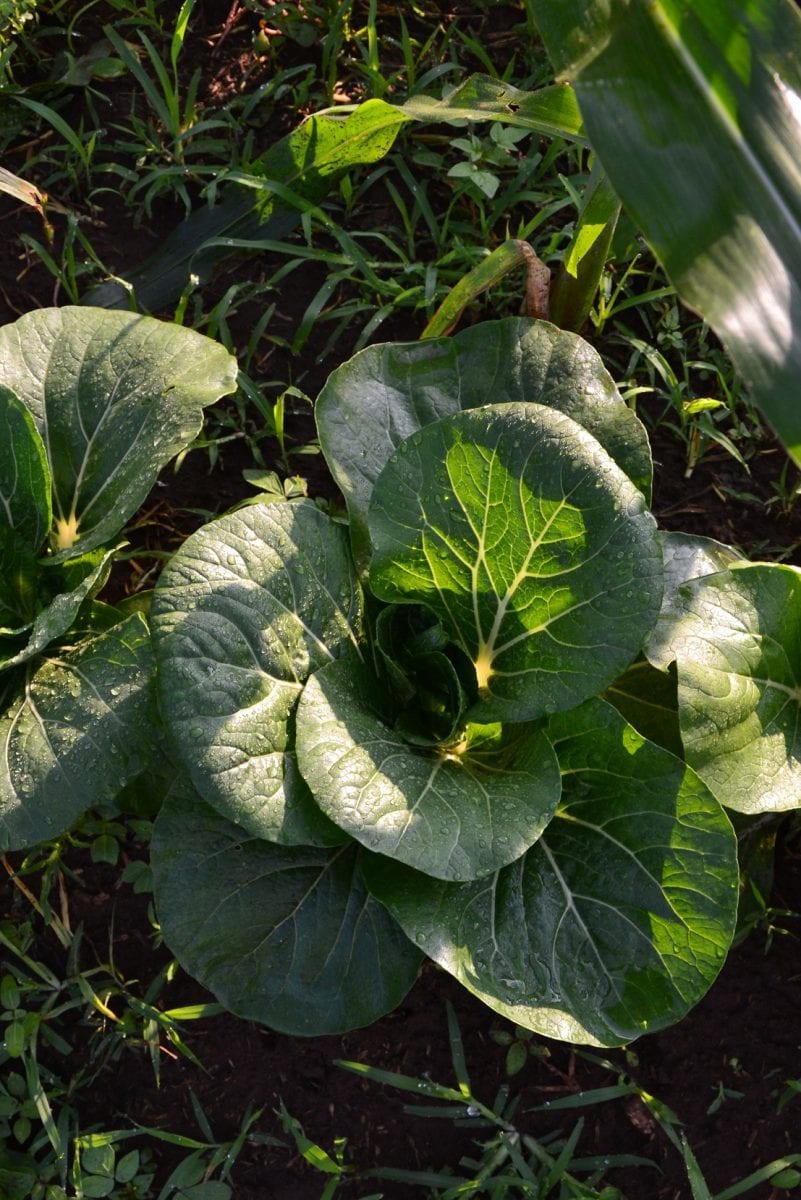 They've even criticized me and laugh at because they've noticed that I am not using herbicides and I just let the grasses grew with the pechay and corn, thus for them is a bad idea. And they also wonder why I placed corn husk at the base of the plants. For them, it will only attract pest and diseases. However for me, it's the other way around.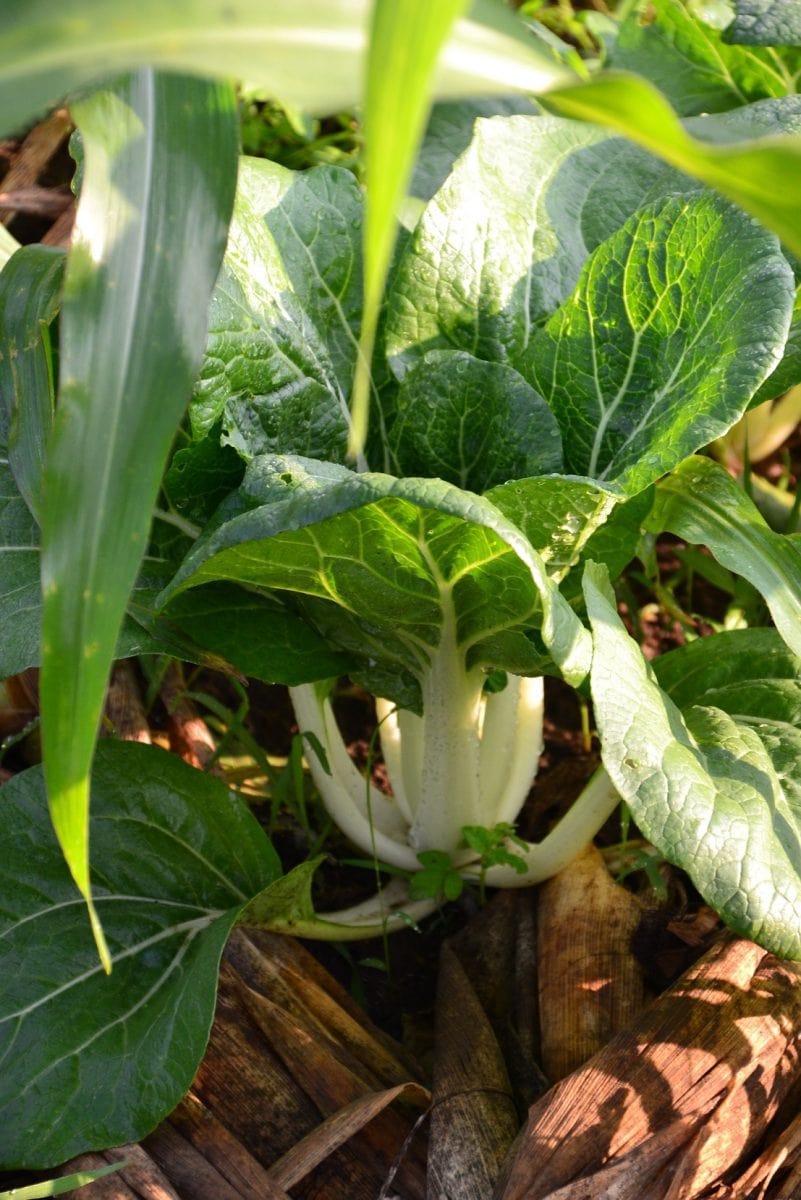 This guys don't know the benefits of using mulch, but as I proved to them that this things that I did was effective and they even shocked because the produce that came from this demo or this Integrated Farming Experiment is very tasty, compared to what they're growing and pechay that are bought from the market.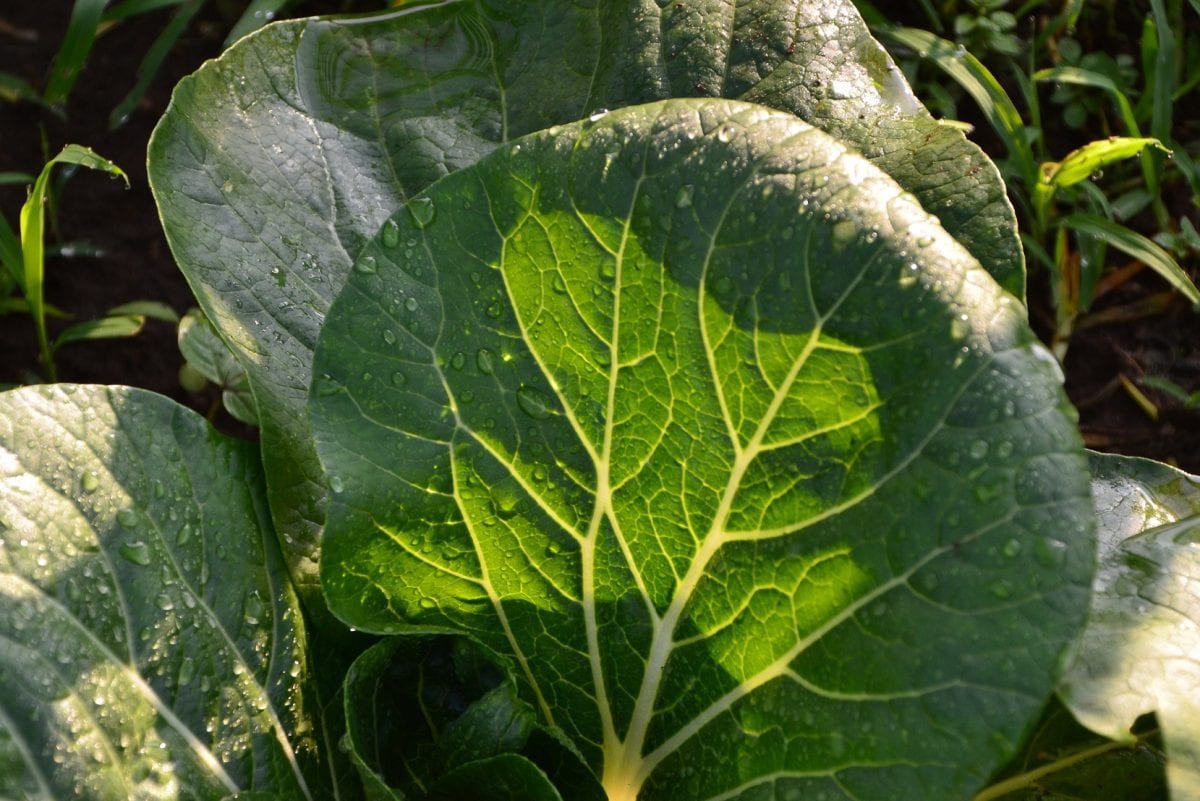 Conclusion
The objective of this Integrated Farming Experiment is to show farmers that this system is very effective. I'm not even a professional or seasoned farmer like them, but still I managed to get it done. How much more if you're the one doing this.
I got a lot to say about this system, and will share it on the next post that I will make. I got an on going experiment like this now, yet it's much more complex and better than this. And I promise to share it with you guys. I hope you get and learn something from this post. Cheers!